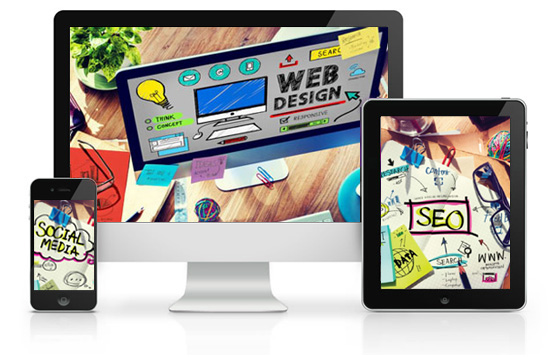 DevStudios is a hosting, design and marketing company servicing companies across the globe.
These terms and conditions are applicable to all Clients that are transacting with DevStudios.
If the project is to be hosted by DevStudios, then the same terms and conditions will apply.
The following terms and conditions document is a legal agreement between DevStudios and "Client" for the purposes of web development and hosting.
These Terms and Conditions set forth the provisions under which the Client may use the services supplied.
DevStudios is an Internet Web Design and Hosting Provider offering the Client Graphic Design, Marketing and Hosting Services.
1. Acceptance
All clauses in this Agreement apply to any Project undertaken for any Client by DevStudios.
By accepting a Proposal or making a payment of invoice to use the services supplied by DevStudios, the Client acknowledges to have read, understand, and accept the Terms and Conditions of this Agreement, and agrees to be legally binding by these Terms and Conditions.
These terms and conditions are always available on our website for review.
When the Client places an order to purchase a service from DevStudios, the order represents an offer to DevStudios to purchase the service which is then accepted by DevStudios only when an invoice is sent to the Client.The contract for supply of services exists between the Client and DevStudios. The invoice equals acceptance by DevStudios of Clients offer to purchase services from DevStudios and this acceptance of work is a valid contract between Client and DevStudios.
Any other services on the order, which have not been included in the quotation – do not form part of the contract. The Client agrees to check that the details of the quotation are correct and should keep a copy for their records.
If the account goes into 30 days, then full payment will become due for the full amount on the account.
DevStudios reserves the right to withdraw from contracts at any time prior to acceptance.


2. Charges
Packages for web design services are bundled in the project quotation that the client receives electronically. Quotations are valid for a period of 30 days (thirty) unless alternate timescales have been agreed beforehand with the Client in writing. DevStudios reserves the right to alter or decline to provide a quotation after expiry of the valid timescale.

Our Silver SSD CPanel Hosting & Support is billed out at R99.00 per month payable annually.
Basic Website Administration is unlimited at no additional cost.

Domain Renewal fees are billed out annually along with the full server backup warranty at an additional cost of R575.00 per year on the anniversary of your domain.
The Annual Security Protocol SSL Certificate fee of R499.00 is compulsory because it protects all communication and customer information. HTTPS also works to legitimize any site that uses it because businesses that use HTTPS can be verified.
Payment for services is due by bank transfer.


3. Client Review
DevStudios will provide the Client with an opportunity to review the appearance and content of the Web site during the design for modifications prior to publishing.


4. Content Control
Client agrees to provide any needed information and content required by DevStudios in good time to enable DevStudios to complete a design or web site work as part of an agreed project.
Client agrees that a HTML page built from a graphic design may not exactly match the original design because of the difference between the display in design software and the rendering of HTML code by internet browser software. DevStudios agrees to try to match the design as closely as is possible when building the code.
All communications between DevStudios and Client shall be by telephone, skype or email.


5. Payment and Non Payment
DevStudios will provide invoices upfront and payment must be made before services commence.
Once an invoice is sent to the Client it must be paid by bank transfer, and sent with proof of payment to the DevStudios email address.
DevStudios reserves the right to decline further work on a project if there are invoices outstanding with the Client.
Additional work requested by the Client, which is not specified in the agreed quotation, is subject to a separate quotation and DevStudios reserves the right whether to quote or accept additional work. If DevStudios accept, additional work may affect timescale and overall delivery time of the project.
In the event of a client entering into a web development project with the studio and decides to opt out of the annual support and hosting services with DevStudios, there will be a transfer fee of R1500.00 per domain payable in advance before website intellectual property is released for transfer. Additional support that is required thereafter will also be charged out at our hourly rate accordingly.
Non payment of web design fees payable to the Studio will result in the files being archived out of the main server and kept for a period of 60 days. In order to re-integrate the files back onto the main frame for publishing onto the world wide web, an additional R1000.00 reintegration fee will be charged.
Annual hosting invoices are due within five (5) days of receipt after which a reminder will be sent to the Client. If the invoice has not been settled on completion of their services then DevStudios will consider the account to be in default and suspend the domain.
All invoices are submitted by email except where required otherwise by regulations or agreed at DevStudios' discretion.


6. Refunds & Cancellations
DevStudios will not refund deposits for work already performed on clients design projects or hosting fees/web administration agreements that have been paid in advance. We guarantee to honor our obligations of service as we expect our clients to honor theirs.
Hosting is paid annually upfront and if clients require to cancel or transfer their domain, a one months written notice must be given before the expiry of the domain, if the client fails to provide this notice and the account goes into arrears, DevStudios reserves the right to suspend clients hosting accounts and a reactivation fee of R1000.00 will be charged along with the back payments to reactive the account.
DevStudios reserves the right to terminate the account after 60 days and all files will be deleted from the network.
In the event of a client cancelling their annual hosting arrangement with DevStudios, there will be a transfer fee of R1500.00 per domain payable in advance before website intellectual property is released for transfer.
With regards to terminating any monthly website marketing packages agreed and transacted upon, we require a 1 month notice period. Not adhering to this term will result in immediate suspension of the clients account and intellectual property and a reactivation fee of R1000.00 per domain will be additionally charged.


7. Web Browsers
DevStudios shall make every effort to ensure sites are designed to be viewed by the majority of visitors. Client agrees that DevStudios cannot guarantee correct functionality with all browser software across different operating systems.
Clients agree that after handover of files any updated software versions of the main browsers, Domain Name setup changes or hosting setup changes thereafter may affect the functionality and display of their web site. As such, DevStudios reserves the right to quote for any work involved in changing the web site design or web site code for it to work with updated browser software, domain name or hosting changes at their discretion, but will not be held liable.


8. Post Project Alterations
DevStudios cannot accept responsibility for any alterations caused by the Client or a third party occurring to the Client's pages once installed. Such alterations include, but are not limited to additions, modifications or deletions. DevStudios may require a one-off Web Development charge before resolving any issues that may arise.


9. Domain Names
DevStudios reserves the right to register and administrate the domain on behalf of all clients for any design and marketing projects entered into between both parties. If the client decides to cancel the arrangement, then the transfer fee of intellectual property will need to be honored before release of domain name.
DevStudios may purchase domain names on behalf of the Client, in which case they will then be renewed on an annual basis and DevStudios will invoice the Client.
Domain Name Renewals are invoiced with the Annual Managed VPS Warranty which ensures and guarantees the security upgrade and full server backup service on our state of the art network. Reminder emails will be sent out to the client before the domain expires. The Client must notify DevStudios that they do not wish to keep the domain thirty days before the expiration date. The loss, cancellation or otherwise of the domain brought about by none or late payment is not the responsibility of DevStudios
The Client should keep a record of the due dates for payment to ensure that payment is received in good time.


10. Liability and Warranty Disclaimer
DevStudios provides their web site and the contents thereof on an "as is" basis and makes no warranties with regard to the site and its contents, or fitness of services offered for a particular purpose. DevStudios cannot guarantee the functionality or operations of their web site or that it will be uninterrupted or error free, nor does it warrant that the contents are current, accurate or complete.
The Client agrees DevStudios is not liable for absence of service as a result of illness or holiday.
The Client agrees DevStudios is not liable for any failure to carry out services for reasons beyond its control including but not limited to: acts of God, telecommunication problems, software failure, hardware failure, third party interference, Government, emergency on major scale or any social disturbance of extreme nature such as industrial strike, riot, terrorism and war or any act or omission of any third party services.
DevStudios is not liable for any consequences or financial losses such as, but not limited to, loss of business, profit, revenue, contract, data or potential savings, relating to services provided.
On handover of files from DevStudios to Client, the Client shall assume entire responsibility in ensuring that all files are functioning correctly before use.
Whilst every effort is made to make sure files are error free, DevStudios cannot guarantee that the display or functionality of the web design or the web site will be uninterrupted or error free. If after handover of files errors are found in code the developer has created, domain name setup and hosting setup are the same as when work began, then DevStudios can correct these errors for the Client at its own discretion, but will not be held liable for these errors.
DevStudios may from time to time recommend to the Client that updates are needed to their site to comply with, including but not limited to, new legislations, software releases and web standards. DevStudios reserves the right to quote for any updates as separate work. Client agrees DevStudios is not liable for any failure to inform or implement these updates to their site. Client agrees that it shall defend, indemnify, save and hold DevStudios harmless from any demands, liabilities, costs, losses and claims arising from omission to inform or implement these updates.


11. Nondisclosure
DevStudios and any third party associates agrees that, except if directed by the Client, it will not at any time during or after the term of this agreement disclose any confidential information. Likewise, the Client agrees that it will not convey any confidential information about DevStudios to another party.


12. Privacy Policy
This website uses website statistical analytics by Google Analytics by Google, Inc. both use cookies – text files – stored on your computer to analyse users visiting the website. Your IP address and non-identifiable information is sent to Google and used to provide evaluation of website use. Google may send this information to third parties if required by law, or where information is processed on their behalf by third parties. Google does not associate your IP address with other data held by them. You can switch off cookies on your web browser but in doing so, it may restrict website functionality. In using this website, you accept the terms of this privacy policy and consent to the processing of data by Google.
In projects DevStudios and any third party associates shall use information provided by a Client in relation to this agreement in accordance with the current Data Protection Act and also for the following purposes 1) to identify the Client in communications with them 2) to contact the Client from time to time to offer them services or products which may be of interest to or benefit the Client.


13. Interpretation
DevStudios does not tolerate any sarcasm, harassment, malice, or abuse towards its employees or subsidiaries. Any form of sarcasm, harassment, cursing, threats, or ill will directed towards DevStudios staff or authorized agents shall not be tolerated. The Customer agrees to conduct themselves in a professional manner regardless of the method of communication with DevStudios. Should the Customer be found in violation of this clause DevStudios reserves the right to suspend or terminate services with or without prior notice and without liability.
This agreement shall be governed by the laws of South Africa, which shall claim venue and jurisdiction for any legal motion or claim arising from this agreement. This agreement is void where prohibited by law.
Where one or more terms of this contract are held to be void or unenforceable for whatever reason, any other terms of the contract not so held will remain valid and enforceable at law.
All matters pursuant to this agreement are governed by South African Law and are under exclusive jurisdiction of the South African Courts.
DevStudios reserves the right to alter these Terms and Conditions at any time without prior notice, the latest terms and conditions can be found at the DevStudios web site at www.DevStudios.co.za.
By accepting a quotation or making a payment of deposit to use the services supplied, the Client acknowledges to have accepted the Terms and Conditions of this Agreement, and agrees to be legally binding by these Terms and Conditions.
These Terms and Conditions supersede all previous representations, understandings or agreements. The Client's payment of deposit constitutes agreement to and acceptance of these Terms and Conditions. Payment online is an acceptance of our terms and conditions.
DevStudios reserves the right to terminate a project with a Client at any time without prior notification if it finds the Client in breach of these terms and conditions. DevStudios shall be the sole arbiter in deciding what constitutes a breach. No refunds are given in such a situation.